All the players were on the training ground for the first time this morning at the Solomon Islands training camp in The Netherlands, writes Nathaniel Holland.
Wim Rijsbergen had arranged two training sessions at VOAB with lunch back at the accommodation in between. Assistant coach Jan van Deinsen took the group who arrived on Thursday to get them up to speed, while Rijsbergen continued his training with the rest of the team. It was a case of interval drills and working on passing, movement, and shooting with the new group and van Deinsen. The latest arrivales included the squad players who play away from their home nation, including the current leading goalscorer Benjamin Totori, who plays for Lautoka in Fiji.
For the new group, it was important to get the first training session under their belts and striker Andrew Abba was happy to finally be in Holland: "We get out of the airport and I was like 'wow, look at this place, it's beautiful.
"We are settling in well and my first impressions are good."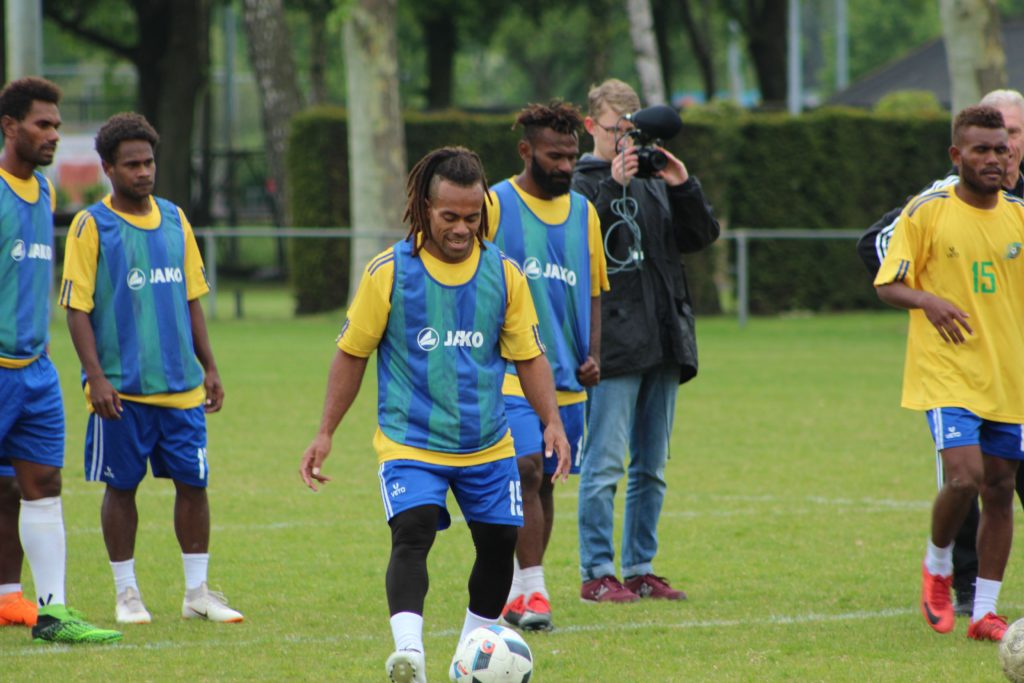 After lunch the players returned to the training ground where they were able to use the full pitch and give Coach Rijsbergen the chance to look at a more realistic game scenario. The session ended with a classic crossbar challenge to end another day of preparation for the team.
With preparations for the first game with ADO' 20 (on Wednesday May 22nd), Boso is excited at his chance to play against some European opposition: "Holland is a good experience to play against good teams and I am really looking forward to the games, and I hope I play well."
The boys returned to the accommodation for some home comforts, as the volunteers had prepared some tuna and pasta to help the players recover for the next day.
Our video from Day Four will be available soon on our YouTube channel and across our social media platforms.
Find out what the guys get up to tomorrow with the next instalment of the blog.