The Solomon Islands ended their friendly tour of Holland with a hard-fought 1-1 draw away to UDI '19 in an entertaining game in Uden.
Two terrific first half goals, the first from Solomons' striker Benjamin Totori, and the equaliser from Raoul Oomen, preceded a second half in which the Solomons dominated but couldn't find a winner.
It was the first time the Solomons drew a match in Holland, following four wins and two defeats since arriving in Europe.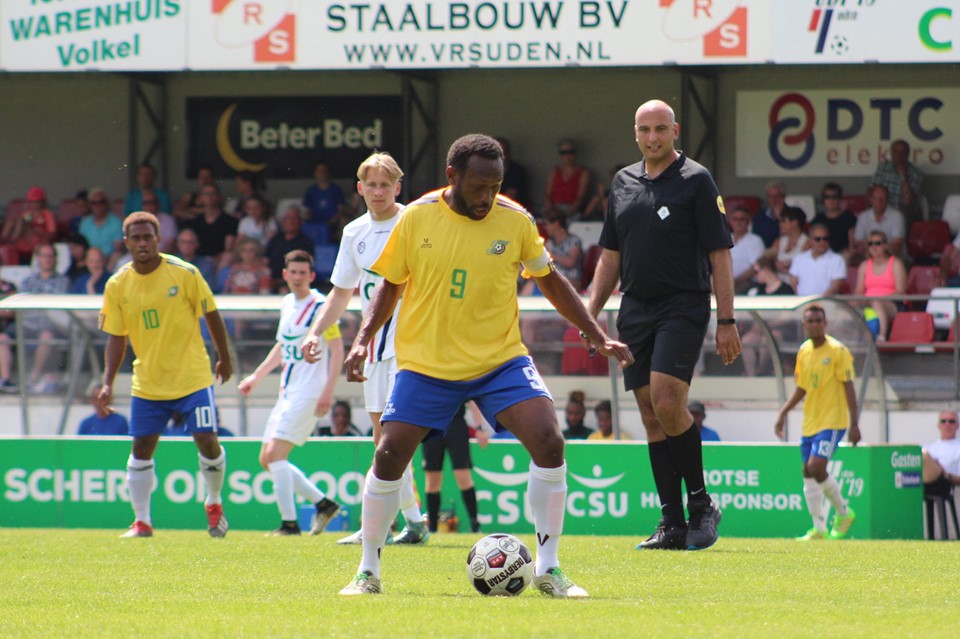 UDI started the game strongest, and should have taken the lead but striker Sam Wassenburg's header was straight at goalkeeper Philip Mango.
The home team edged closer to an opening goal, as the impressive Roald van Hout headed and volleyed over on seperate occasions, while also having a low shot saved by Mango at his near post.
The Solomons capitalised on their opponent's wastefulness, when Totori demonstrated terrific skill to dribble through the UDI defence and angle a powerful shot past keeper Nick van der Horst.
Nearly five minutes later, the scores were level, as midfielder Oomen timed a perfect volley from outside the box, which zoomed under Mango who couldn't halt the powerful effort.
In a friendly game shortened to 70 minutes due to the intense heat, the first half finished 1-1 after 35 minutes.
In the second period, Totori went close twice, from a fierce strike that flew marginally wide, and later from an effort which was miraculously saved by van der Horst low to his right.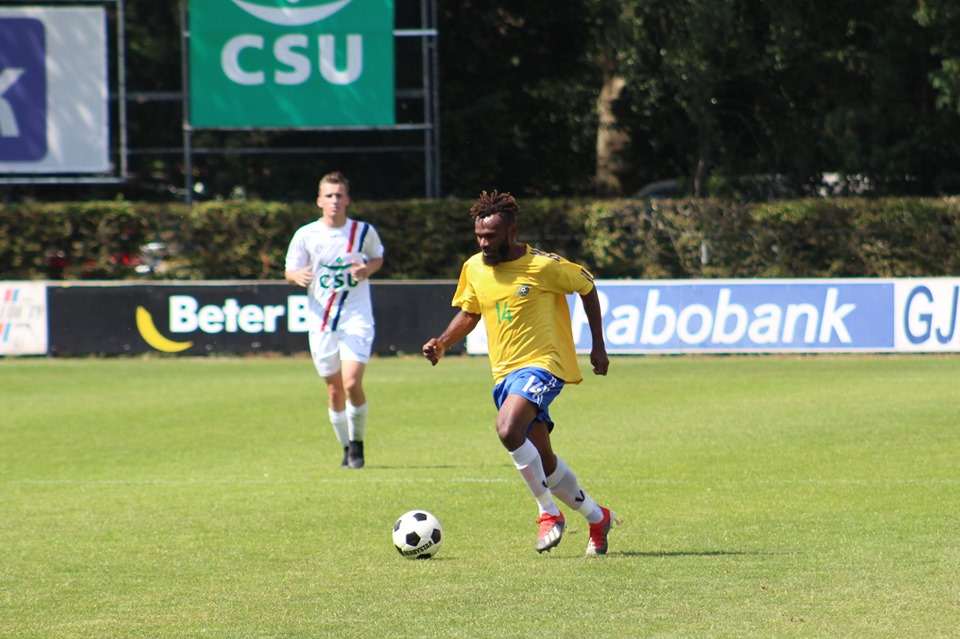 Wim Rijsbergen's side were also perhaps unlucky to not have a penalty, after Joses Nawo was prevented from shooting inside the box.
The Solomons – keen to finish their tour with a win – made an impressive late charge, but were denied first through Gagame Feni's blocked shot following a terrific move, and then Totori who struck the crossbar from long-range.
Dennis Ifunaoa also went close, but the winger's shot was well saved by van der Horst, before full-back John Aeta had the game's final effort- a speculative drive which was comfortably dealt with by the UDI goalkeeper.
It was the last game for the Solomons before their long trip to Singapore, who they play in Kallang, as final preparations get underway before this summer's Pacific Games.
UDI '19: 21. van der Horst, 2. Koca, 5. Smits, 6. van Lankveld, 7. van Geelkerken, 9. Wassenberg, 10. van Hout, 11. Oomen, 15. Kerkhof, 18. Verhoeven, 22. Hofmeijer.
Substitutes: 31. S. Verhoeven, 3. Willems, 19. Toonen, 20. Heijmans, 23. de Klijn, 24. Meulink.
Solomon Islands: 1.Mango, 2. Aengari, 3. Peter, 4. Pride, 8. Taroga, 9. Totori, 10. Donga, 11. Feni, 13. Aeta, 14. Nawo, 18. Laete.
Substitutes: N/A Maerasia, 6. Rarangia, 7. Kaua, 16. Poila, 17. Ifunaoa.