Wim Rijsbergen gave the squad the day off from training on Sunday to allow his players recover ahead of what was to be a busy week with the first game starting on Wednesday, writes Nathaniel Holland.
Despite not training, the players still had plenty to do and see, with a handful of the squad attending a local church service in Goirle. Timothy Maerasia was again on guitar duty as he, and his teammates gathered at the front to treat the locals to sing a traditional Solomon Island song.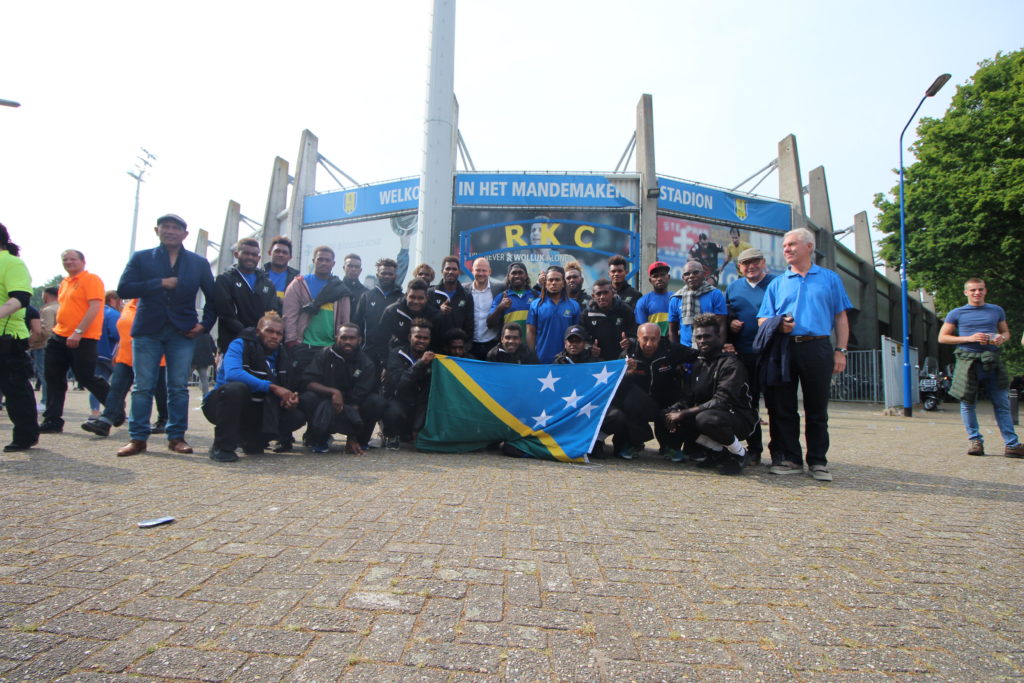 For those not attending church, they enjoyed a steady start to the day back at the accommodation before the squad regrouped ahead of the next activity. Paul and Koen of the Netherlands Oceania Support Foundation had arranged for the team to attend a local professional football match as RKC Waawijk of the Eerste Divisie challenged Eredivisie side Excelsior in the play-offs at the Mandemakers Stadion. After the goalless first half, the game livened up in the second half as Excelsior came from behind, only to lose the first leg 2-1 to lower league opposition. It was a real treat for the players to take in some professional football during their stay before their own games start next week.
On the way home, there was a chance for the players to visit a local food festival at Breehees Camping Park where there was some free food to sample before heading back to the accommodation to rest.
To see the day six video report, click here.