The Solomon Islands suffered a frustrating defeat in their penultimate game on Dutch soil, losing 3-2 to RCL Leiderdorp, despite creating plenty of opportunities.
Wim Rijsbergen's men recovered from conceding the opening goal to eventually lead in the second half after Gagame Feni's two strikes.
Kai Vijlbrief, a substitute for the home team, swung the game back in his side's favour with two smart finishes to seal victory, as the Solomons failed to make the most of their dangerous attacks.
Both sides began the match brightly, although the Solomons looked the most exciting going forward, but Benjamin Totori, Dennis Ifunaoa and the impressive Feni all couldn't convert chances after good build-up play.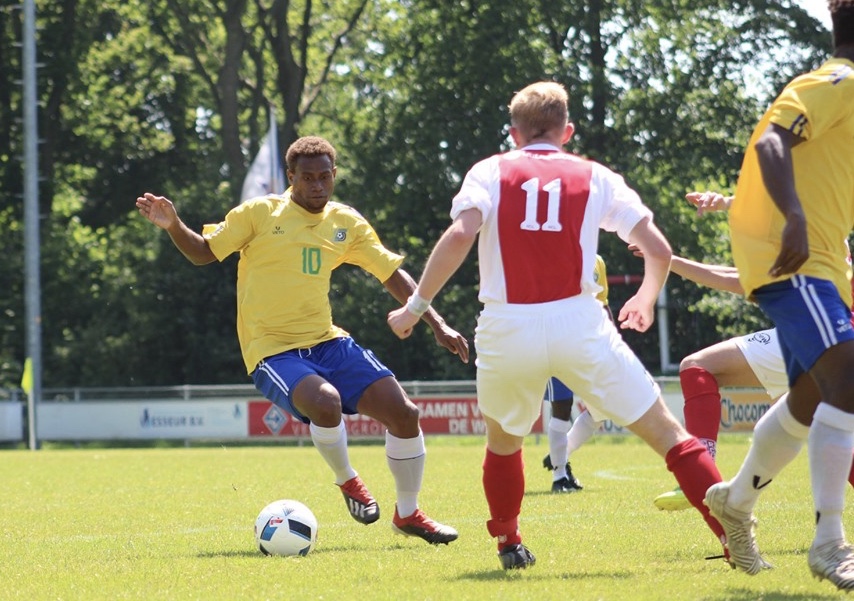 After half an hour played, RCL pounced and took the lead when striker Remy Libbenga took the ball past goalkeeper Timothy Maerasia and slotted in confidently.
Just moments later, the forward could have put his team further in front, but somehow, he fired over from close range.
Shortly before half-time, the Solomons got the goal they deserved, when Feni rounded the keeper himself, before scoring for the second game running.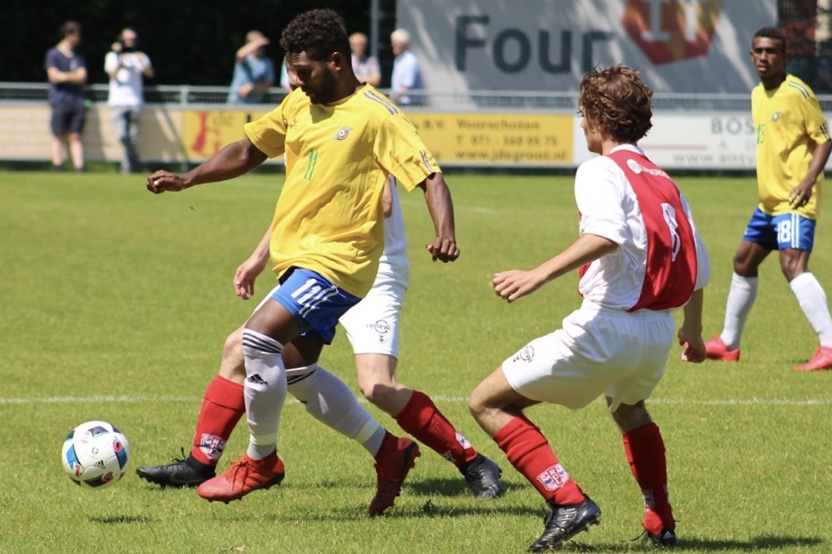 After the break, Feni gave the Solomons the advantage they deserved, dispatching a terrific shot low into the corner.
With the Solomons keeping possession well, there seemed to be no threat of an RCL equaliser, but it arrived only five minutes later following an electric counter attack which was well finished by Vijlbrief.
Rijsbergen's side – no strangers to mounting comebacks so far this tour – peppered the RCL goal, but were unable to find the net, despite constant efforts from Totori and Feni.
Kaua missed the best opportunity of the match following a quick break, but couldn't control his finish after Totori's set-up, despite the goal being wide open.
Ifunaoa was millimetres away from a goal too, clipping the post after Atkin Kaua's smart free kick was played short.
RCL capitalised again on their opponent's lack of clinical finishing and took the lead with seven minutes remaining when Vijlbrief collected a loose ball inside the box to power in the winner.
The Solomons' final flurry was not enough in the end, as Feni shot over the bar in what was a disappointing result from the Solomons in front of goal.
RCL Leiderdorp: 1. Beij, 2. de Kroon, 19. Blijleven, 4. Slotje, 5. de Boer, 10. van Bemmel, 6. S. Overduin, 8. Schouten, 7. Libbenga, 11. Brasker, 9. Wijnalda.
Substitutes: 17. Nonkes, 16. de Ridder, 14. L. Overduin, 12. Vrijbrief, 13. de Groot, 15. Glasbeek.
Solomon Islands: 12. Maerasia, 16. Poila, 3. Peter, 6. Rarangia, 4. Pride, 7. Kaua, 10. Donga, 11. Feni, 17. Ifunaoa, 18. Laete, 9. Totori.
Substitutes: 1. Mango, 21. Tutu, 2. Aengari, 5. Boso, 8. Taroga, 13. Aeta, 14. Nawo.