Gagame Feni inspired the Solomon Islands to a fourth consecutive victory on tour in Holland, scoring two goals against Jeka in Breda, in a 1-3 win for Wim Rijsbergen's team.
For the third time in a week, the side recovered from conceding the opening goal to beat their opponents, as they did against BSC and Amsterdamsche.
Joses Nawo grabbed the other goal for the Solomons in what was a lively atmosphere at the Sportcomplex Tussen de Leijen.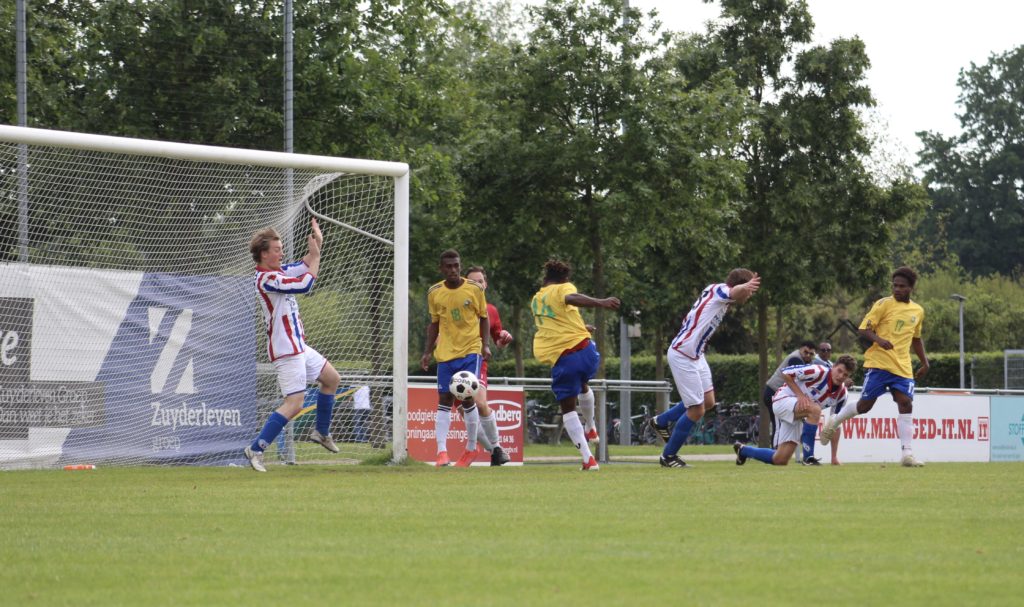 It was a slow start to the game, with both sides struggling to create any clear opportunities.
Jeka forward Wisse Bos changed the tone midway through the first half, lofting a beautiful effort past goalkeeper Desmond Tutu into the top corner.
The lead vanished one minute later when Raynick Laete danced through the Jeka backline before teeing up Feni at the near post, who netted his first goal in Europe.
Nawo and Feni were key for the Solomons in attack, both threatening to put their team ahead before the break, but there score remained 1-1 at the interval.
Nawo missed two presentable opportunities, firing over the bar with each attempt when he perhaps should have done better.
Feni missed the Solomons' best opportunity of the second half, when his strike was brilliant pushed away by home goalkeeper Dennis van Duin.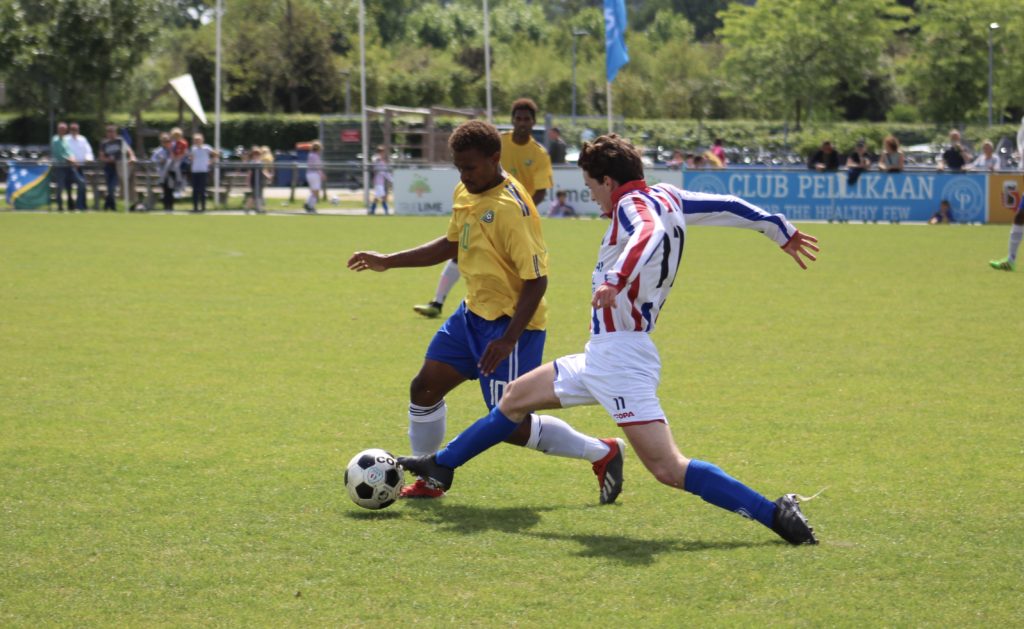 With Dennis Ifunaoa and Atkin Kaua brought on to give the Solomons a much-needed boost, their second goal finally arrived on the hour mark, courtesy of Feni's brilliant run and finish.
Ten minutes later, Nawo collected Ifunaoa's cross to earn his fourth goal of the tour, after a delightful move which started from Kaua's perfectly weighted pass.
Striker Benjamin Totori was close to converting too, but he failed to score the Solomons' fourth of the game as his shot trickled wide of the post after another strong run from Feni.
Next up for the Solomons is a trip to RCL Leiden, before they end their Dutch adventure against UDI '19.
r.k.v.v Jeka: 1. van Duin, 2. Melis, 3. Schuurink, 4. Haagh, 5. Noya, 6. Feskens, 7. T. Vogels, 8. Vereecken, 9. S. Vogels, 10. M. Notenboom, 11. Bos.
Substitutes: 12. J. Notenboom, 14. Schalks, 15. Dijkstra, 16. Klees, 17. van Schendel, 18. Philippart, 19. de Groot, 20. Dillisse.
Solomon Islands: 1. Tutu, 2. Aengari, 3. Peter, 4. Rarangia, 13. Aeta, 8. Taroga, 10. Donga, 11. Feni, 9. Totori, 18. Laete, 14. Nawo.
Substitutes: N/A. Mango, N/A. Maerasia, 7. Kaua, 4. Pride, 16. Poila, 17. Ifunaoa.