Joses Nawo and Benjamin Totori scored for the Solomon Islands who claimed a stunning 3-2 victory away to Amsterdamsche in a crazy game at the Sportpark Goed Genoeg.
All five goals occurred in the first half, including three in as many minutes, as the Solomons' preserved their lead in the second period to hang on for a special result in the Dutch capital.
AFC manager Ulrich Landvreugd – once an Ajax youth player coached by opposition boss Wim Rijsbergen – had just won the Dutch third tier trophy with AFC, crowning the team as Holland's best amateur club.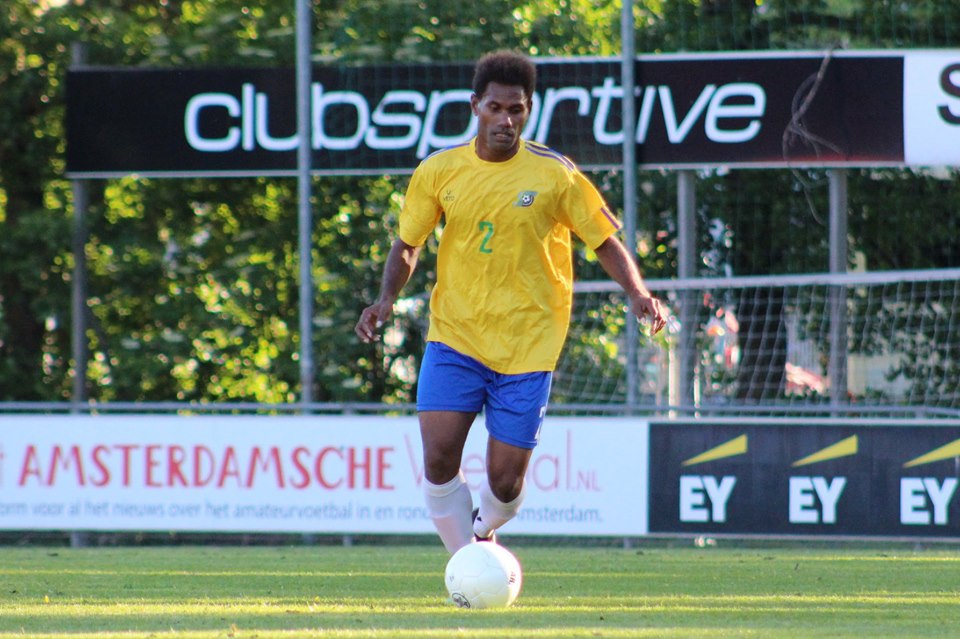 Yet, Landvreugd couldn't defeat his former trainer on this occasion, in an almost perfect day for the visitors who suffered one unfortunate setback when Alwin Hou departed at half-time due to injury.
AFC striker Raily Ignacio gave the hosts an early lead, poking past goalkeeper Philip Mango after Tom van der Brink's precise cross.
Both sides looked threatening in a close opening period, as the Solomons created chances of their own through Alwin Hou and captain Totori.
The equalising goal arrived in stunning fashion on 25 minutes, as Nawo set himself outside the box before powering a terrific strike into the top corner beyond keeper Joey Potveer.
Only a minute later, Rijsbergen's team went ahead, as Totori fired in his side's second after showing some neat footwork inside the area.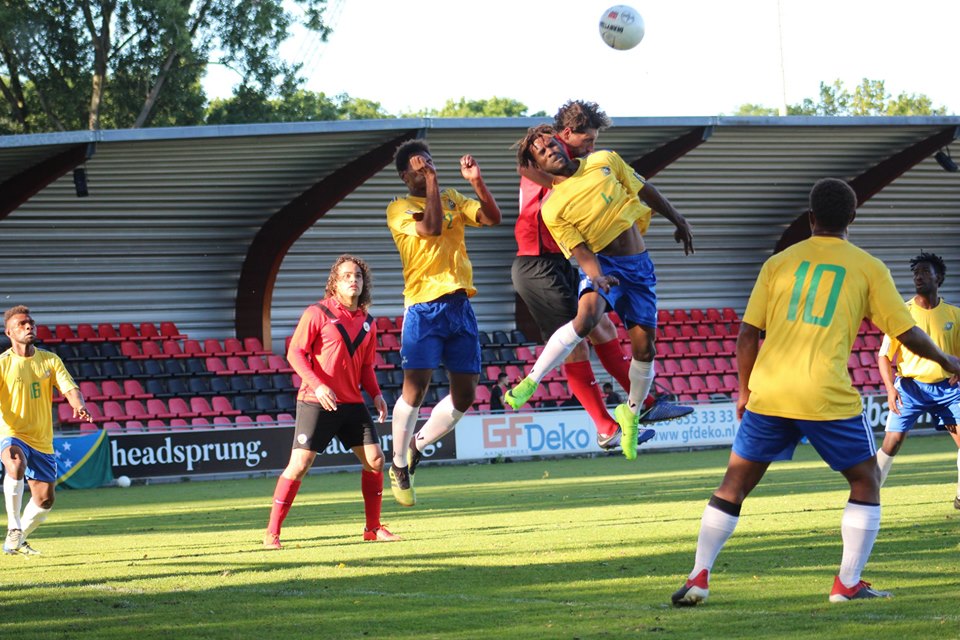 Moments after, the score was equal again, thanks to Vincent Weijl who bundled in after Mango was unable to claim a loose ball inside the area.
Nawo provided another perfect response, however, finishing confidently from close range to end the half with the Solomons in charge, although they suffered a minor setback when Hou withdrew following a collision with Majid Jansen
After the break, the visitors resisted AFC's best efforts to change the game once again, after Landvreugd brought on five new players.
The score line could have been more attractive for the guests, but substitute keeper Dean Huisman did well to deny Atkin Kaua's shot from close range.
Matthijs Jesse was closest to snatching a draw for AFC, but his header thundered off the crossbar on 80 minutes, as the Solomons' defended excellently to hold on.
The result marks the Solomons' third consecutive win in Holland, in which they have scored three goals in each victory.
Amsterdam FC: 39. Potveer, 23. van der Houten, 15. Jansen, 12. Maatsen, 5. Kwee, 17. van Hezel, 20. Teijsse, N/A. Djuric, 19. Weijl, 9. Ignacio, 14. van der Brink.
Substitutes: 11. Grootman, 10. Teijsse, 21. Belarbi, 24. Huisman, 8. Hoek, 27. Claver, 6. Kulhan, 7. Jesse.
Solomon Islands: 1. Mango, 2. Aengari, 4. Pride, 5. Boso, 7. Kaua, 9. Totori, 10. Donga, 14. Nawo, 15. Hou, 16. Poila, 19. Abba.
Substitutes: 11. Feni, 12. Maerasia, 3. Peter, 13. Aeta, 6. Rarangia, 18. Laete, 8. Taroga, 21. Tutu.